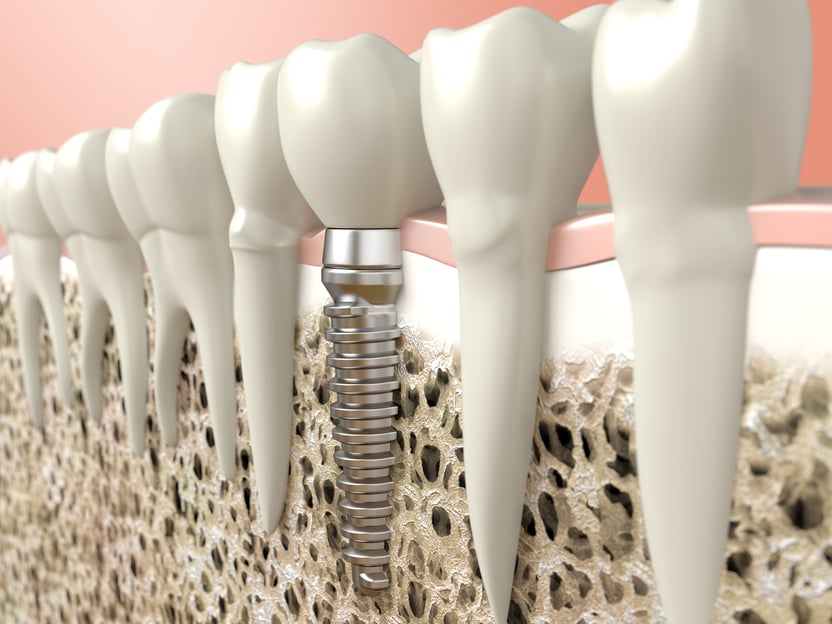 But we are different than corporate chains like Clear Choice. Here is why:Yes! we offer Teeth in One Day! along with all of the technology necessary to provide you with the latest in Dental Implants to replace one or all of your teeth. This includes iCat 3D Imaging, Laser, Surgical Microscopes and IV Sedation.

Unlike Dental Implant Chains, Our patients can say this:
One doctor will be performing all of my dental implant treatment from surgery to restoration.
My implants were placed using the latest in Dental Implant Microsurgery, which means less invasive procedures with faster healing times.
I will be having routine cleanings at the facility where my implants were placed and restored.
The surgeon who places my dental implants is free to use the best implants that fit my individual needs and not locked into a 'corporate partnership' to use a specific company's implants.
My office also performs procedures like fillings, root canals and all of the treatment I might need to help me keep my remaining natural teeth for a lifetime.
The office that placed my dental implants also performs periodontal treatments which are essential to ensuring that dental implants last a lifetime.
I can purchase a cost-saving yearly maintenance plan to ensure that my dental implant treatment will be well maintained.
The surgeon who placed my dental implants will be seeing me every 6 months for my maintenance.
My Doctor's implant success rate is over 98%
Let's Talk Cost – patients who have treatment at corporate dental implant centers (like Clear Choice) tell us that they paid the same price for treatment as they would have in our office. Conside a clear choice alternative like Dr. William Linger, DDS, MAGD.
To Learn more about Dental Implants and Dental Implant Microsurgery with Dr. Linger: CLICK HERE