Contact Us
We look forward to serving you here at Dr. Linger's office. We can also be reached by calling 704-364-2510. We look forward to helping you quickly.
Our Charlotte Dental Office Hours
Monday 8:00am to 4:00pm*
Tuesday 7:00am to 4:00pm
Wednesday 9:00am to 5:00pm
Thursday 7:00am to 4:00pm
Friday 7:00am to 4:00pm*
*We are closed on either Monday or Friday each week
Our Office Location: Park Place On Wendover, 435 N. Wendover Road, Charlotte, NC 28211.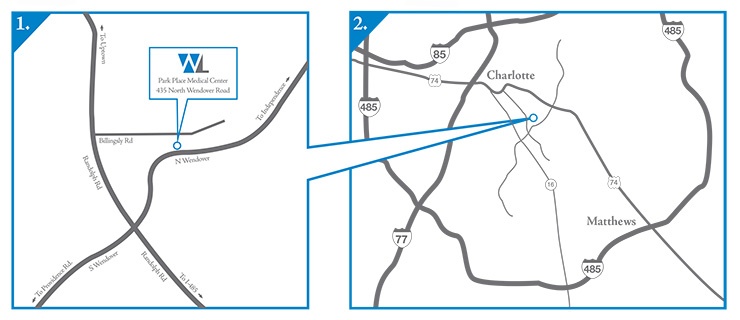 Our practice is pleased to offer Springstone Patient FinancingSM. A variety of flexible plans provides low monthly payments with no money down and no payment for 3-7 weeks. You can calculate monthly payment options or you can place an application. For more information on this attractive option, just ask our team or visit springstoneplan.com.