International Speaking and Teaching
Dr. Linger speaks all over the world on dental excellence. This includes educating dental school faculty and students on the benefits and techniques of the Dental Operating Microscope. Dentists from around the world come to our office to take Dr. Linger's Hands-On Course on Advanced Ergonomics in Microscope Dentistry. He also teaches a live online course on dental microscope procedures, and his students have included doctors from all over the US, Australia and Asia. Dr. Linger is the Immediate Past President of the Academy of Microscope Enhanced Dentistry, an International Non-Profit with members in 37 countries that works to educate dentists and the public on the benefits of dental microscopy. Dr. Linger also serves on the Scientific Advisory Board of the non-profit America's Tooth Fairy, an organization dedicated to providing access to care for needy children.
For Course Information & Registration on
Microscope Procedures
CLICK HERE
For Course Information & Registration for
Advanced Microscope Ergonomics
CLICK HERE
In October 2020, Dr. Linger's term as AMED president ended and he was presented with a gift from incoming President Dr. Randy Shoup in Chicago, IL.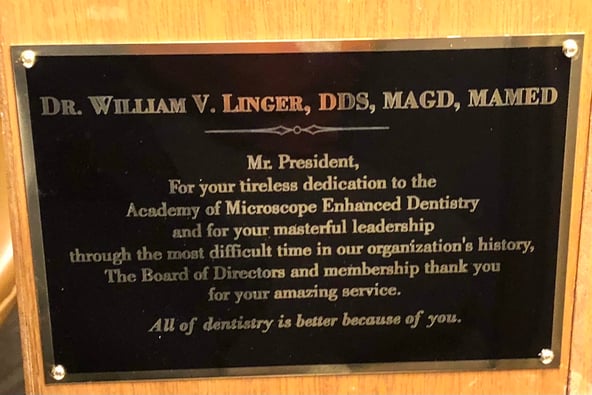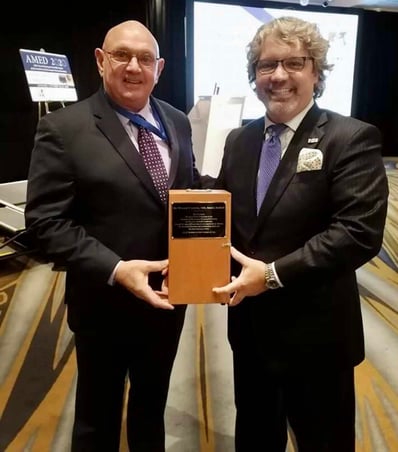 Opening the Annual Meeting of the Academy of Microscope Enhanced Dentistry in Chicago on October 22, 2020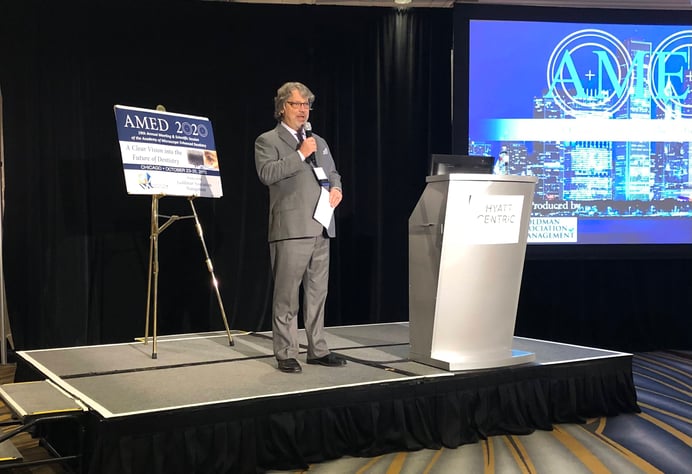 Dr. Linger was honored to give a lecture on Multidisciplinary Dentistry and Sedation to 1000 Dentists in Tokyo at the Japan Association of Microscope Dentistry on April 30th, 2019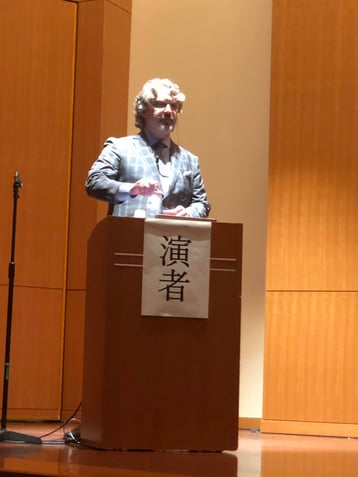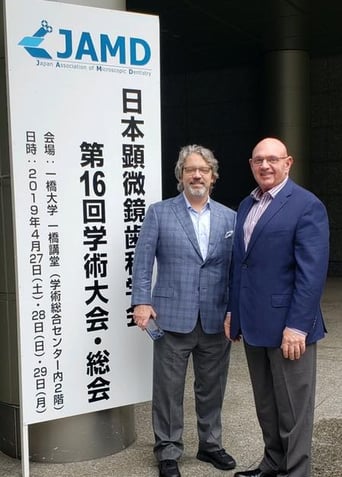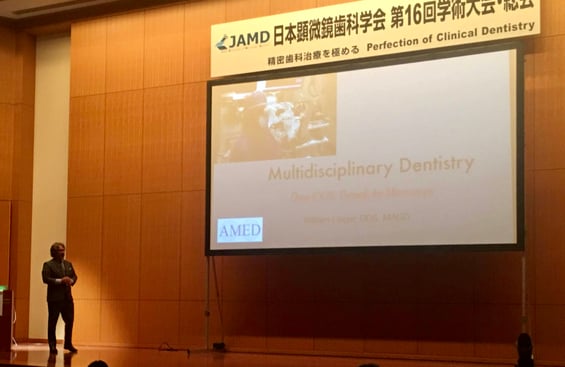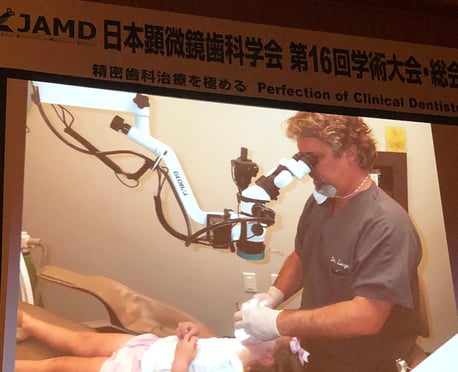 Speaking at the AMED-Penn Dental Microscopy Meeting at the University of Pennsylvania in Philadelphia: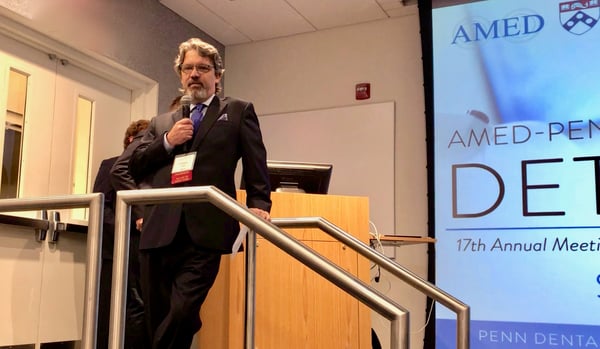 Lecturing to Dental School Faculty, Residents and Students at West Virginia University School of Dentistry: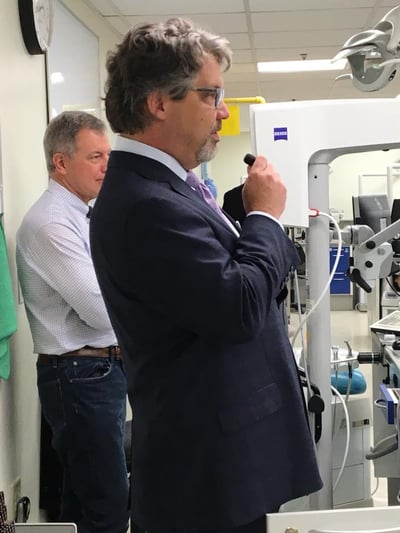 Teaching Microscope Enhanced Dentistry to Faculty, Residents and Students at NOVA Southeastern University in Ft. Lauderdale , Florida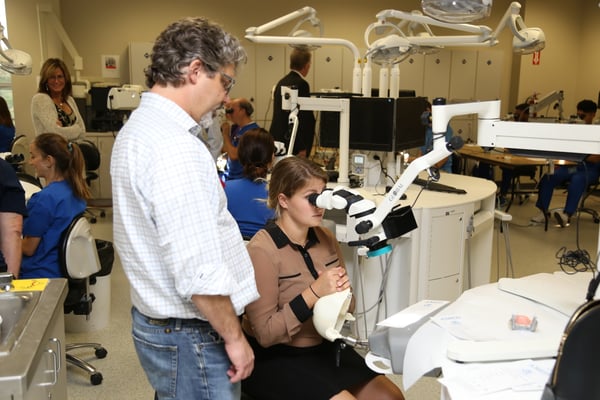 with Dr. Jose Moura at the Academy of Microscope Enhanced Dentistry Annual Session: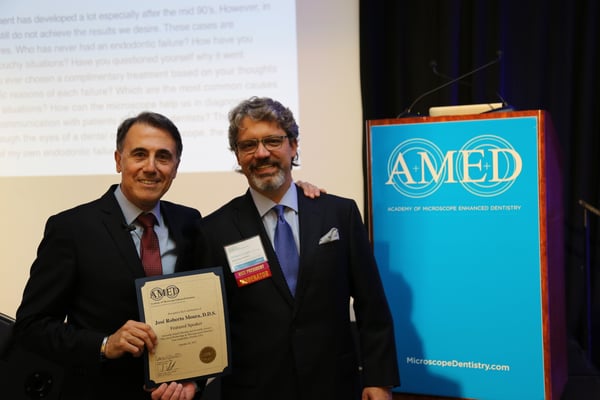 Dr. Linger also serves as an examiner for AMED's Certified Microscope User Examinations . Seen here with Dr. Junya Okawara from Japan