Restorative Dentistry in Charlotte NC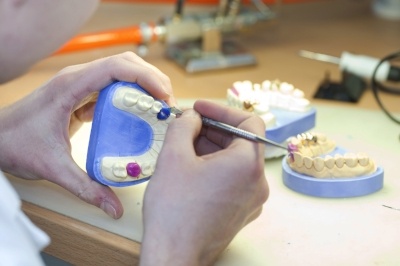 Many people have experienced the loss of one or more teeth, or significant problems with a tooth (such as a tooth that's broken or has a large crack). This can have a huge impact on a person's self-esteem and confidence.
Restorative dentistry offers many techniques for filling the gaps and getting your smile and confidence back. With modern technology, replacement teeth are more life-like than ever before.
Restorative Dentistry combines several disciplines of dentistry including Endodontics, Periodontics, Prosthodontics and Implant Dentistry.
We are one of the few offices that offer all of these services in One Location with One Doctor. This means easier, faster and seamless treatment for patients with advanced dental problems.
Patients with advanced dental problems often requires many treatments including:
Root Canals-

When a cavity goes untreated, it may spread into the deeper layers of the tooth (known as the pulp). When this happens, a regular filling won't be enough to treat the problem. The dentist will need to perform a root canal on the infected tooth, to stop the spread of the infection and also to save the tooth.

Dentures-

For those missing some or all of their teeth, dentures are also an option. But these aren't your grandfather's dentures. Thanks to advances in materials science, today's dentures are more lifelike than ever before. They're custom-created to fit your mouth, so they're also more comfortable than ever before.

Extractions

- Natural teeth are ideal for biting, chewing and maintaining mouth and jawbone structure, which is why a dentist's first priority is to help restore, save and repair your natural teeth. However, sometimes a tooth extraction is unavoidable.

Periodontal Treatment

- Periodontal disease (also called gum disease) is more common than you may think. If you've been diagnosed, you can rest easy knowing that William Linger, DDS, MAGD Dental practice team has extensive experience with periodontal disease and has successfully treated many patients.

Surgery

- Some dental procedures require a very specific set of dental skills and fall into a branch of dentistry called oral surgery. Oral surgery treats a wide range of diseases and conditions.

Crowns

- When a tooth has extensive damage, such as from severe decay or a crack or break in the tooth, a crown can restore both function and appearance. Also known as a "cap," a crown is a porcelain shell that's placed around a tooth to strengthen and restore it. A crown can also be used as an artificial tooth, on top of a dental implant.

Fillings

-

Most people will experience tooth decay at some point in their lives. As a dentist in Charlotte, Dr. Linger's goal is to help people

prevent tooth decay

as much as possible; however, many will still get cavities at some point. Fortunately, tooth decay can be treated, and the tooth restored to function in most cases.

Cosmetic Treatment

s

- Smiling is an important part of life. If you feel embarrassed about your smile, you might avoid smiling and laughing in front of others. At William Linger, DDS, MAGD, we feel that's a tragedy. Fortunately, cosmetic dentistry has a variety of treatment options that can improve the appearance of your smile and get you back to laughing with friends again.

Dental Implants

-

If you are missing one or more teeth and are looking for the most stable restorations available, you may be a good candidate for

dental implants

.

During surgery, Dr. Linger will permanently affix titanium posts in your jawbone. Implants can support several types of restorations, including crowns, bridges, and dentures. We proudly perform all aspects of implant placement in-house.

Sedation Dentistry (IV Sedation, Nitrous Oxide Sedation, Oral Sedation

)-

Dr. Linger has been a leader in sedation dentistry for over 15 years successfully treating hundreds of patients. If you've ever been embarrassed about the condition of your smile, Dr. Linger understands how painful that can be. Many of his patients are just like you.
Sedation dentistry allows our patients to reverse years of dental problems in as few as one or two appointments. Relax in complete safety and total comfort. Forgot how your dental appointment used to be, sedation dentistry has helped hundreds of people overcome their fear and and obtain their lifelong goal for a beautiful and healthy smile.
Dental Restoration, Restorative Dentistry, Restoration Dentist Office in Charlotte NC.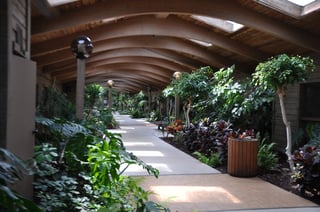 Because we offer all of these services under one roof with one doctor, several or all of these types of treatment are combined into one visit, saving you time and money. Your treatment is based on the final outcome you desire.