Dental implants are permanent replacements that look, feel, and function like natural teeth.
Tooth loss can occur for a wide range of reasons, from tooth decay and gum disease to trauma to congenital absence. Dental implants offer a more permanent and functional alternative.
At Dr. Linger's dental office in Charlotte, NC, we offer dental implant services for patients who require a long-term solution to replace missing teeth. Dental implants in Charlotte NC has never been easier and more comfortable than with Dr. William Linger, DDS, MAGD and his caring staff of professionals who all focus on their patients' comfort.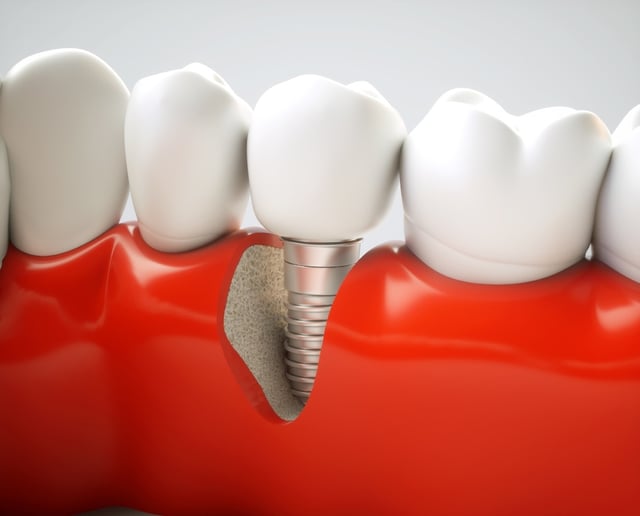 How Dental Implants Work
Anyone who has lost one or more teeth may be a suitable candidate for dental implants. However, other factors can increase the effectiveness of the implant. An excellent candidate will be in good health, have sufficient jawbone density, be a non-smoker, and be committed to proper oral hygiene.
From start to finish, including healing time, the dental implant process can take up to nine months. To reduce the likeliness of your implants failing, it's crucial to maintain a strict oral health regimen, that consists of brushing at least twice a day, flossing, and rinsing.
Up to four additional deep cleanings may also be recommended to help you retain healthy gums and teeth. For more information about dental implants, contact our office today. We have one of the most comfortable and efficient implant dental offices in charlotte nc.