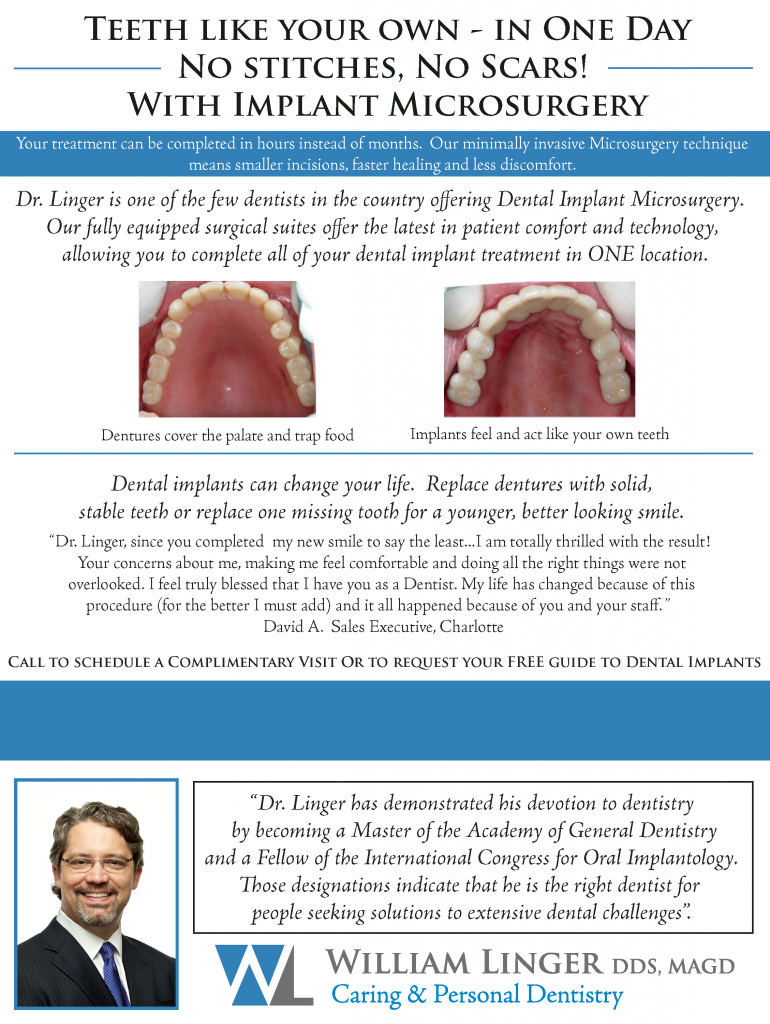 The incredible medical advances in Dental Implant Microsurgery that we practice here in our Charlotte office leaves our patients with incredible results, no scars, no stitches, and a faster healing and recovery time. If you have been thinking about dental implants, please contact us for a free consultation to answer all of your questions.[/blockquote]
Imagine having teeth like your own...in just one day! Dr. Linger uses the very latest Dental Implant Microsurgery medical advances to give our patients fantastic results with comfortable treatment for the patient and everything performed in our own office.
Dental implants can change your life.
Now you can replace your old or uncomfortable dentures with solid, stable teeth, or even replace one missing tooth to give you a younger, better looking smile. Our healthy smiles are one of our most personal and unique features that make each one of us who we are.
Call us for a free dental implant microsurgery consultation at 704-364-2510. Dr. Linger will meet with you and show you all of the latest advances in this revolutionary new dental implant solution!