Concierge Dentistry Provides Better Care & Personalized Service By Putting Your Needs First...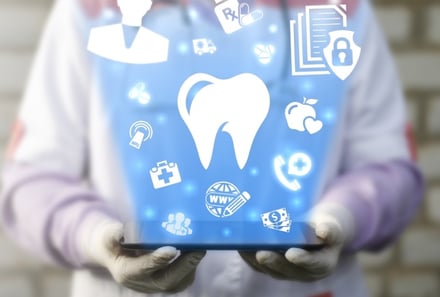 The concierge model of dentistry provides a higher level of care that allows the dentist and team to focus more time on each patient and provide care personalized to their needs. We see fewer patients than traditional dental practices, and allow more time per patient visit.
Our Concierge office also provides the full spectrum of dental services, including surgery and IV Sedation, in one location with one doctor. The greatly reduces the need for multiple visits to different speciality offices, wasting time sitting in waiting rooms and filling out intake forms.
Using the latest techniques and high-quality materials, it is possible to improve the health and beauty of nearly any smile. It is simply amazing how many of Dr. Linger's patients become inspired by their new smiles after having veneers placed!
The difference between insurance focused and corporate dental care practices and concierge dentists like Dr. Linger, lies in the way a dental practice thinks about its patients. In the insurance focused and corporate dental practices, it's about dollars and treatment. With Concierge Dentistry practices like William Linger, DDS, MAGD, it's about the patient. The problem comes first and treatment comes after the patient's wants and needs are determined.
The Difference Between a Concierge Dentist and a Regular Dentist
While our patients use their insurance in our office, we are not bound by contract, or in-network with insurance companies. That means we can provide the kind of dental care that is in your best interest of the patient, rather than what an insurance company or corporate entity feels is appropriate.
We can take the time to understand our patient's needs, treat our patient's concerns, and we establish good relationships so necessary in order to be a true partner in care for you and your entire family. -Dr. Linger
No long waiting times for appointments. No unnecessary treatment to meet corporate goals. No seeing different dentists on different appointments. Convenient appointment scheduling because we are not volume oriented and treat fewer patients with longer, more well controlled appointments.
That means less time for you in the office. Less travel and less time away from work and family. Focussing on our patients and providing efficient personable care with a warm touch is why we have become the regions best reviewed concierge dental practice, and attract patients from all over the world. If you are looking for the epitome of dental care then look no further. William Linger, DDS, MAGD prides itself on providing modern treatment that is suitable to your budget.
Dr. Linger is the concierge dentist in Charlotte that offers the full range of dental services all in one location for your convience.
Our emphasis on lasting relationships and proficient treatment is why we have been able to thrive in Charlotte NC and grow into one of the leading dentistry providers in the region.
We offer the full spectrum of dental services that will enhance your life as well as the others around you. Each service that we offer has beneficial results and is tuned to meet the needs of each patient. Concierge dentistry at its finest, all focused on our patients' comfort and convenience.
Services We Offer