Our Office
Welcome to the Dental Practice of William Linger DDS, MAGD
We want to be your full-service dental office. Dr. Linger has been a trusted, reliable, and popular Charlotte dentist for the past 18 years. The support team that we have built inside the office includes the best dental assistants, hygienists, patient comfort specialists, and cheerful front office professionals.
Our patients rely on us to provide them with the most comfortable treatment supported by state-of-the-art dental technologies. At the core of our dental practice is Dr. Linger. He completed his undergraduate and dental education at West Virginia University, graduating from the school of dentistry in 1996, where he received the William Reed Butler Scholarship for excellence in research. As a second generation dentist, Dr. Linger feels a calling and has a true passion for what he does.
Few dentists have received the level of training that Dr. Linger has as a Master of the Academy of General Dentistry. Less than 1% of dentists have achieved this designation. This represents training across a broad range of dentistry from surgery to cosmetics. He uses the extensive training and experience to treat even the most challenging dental situations, by performing all treatment in our office.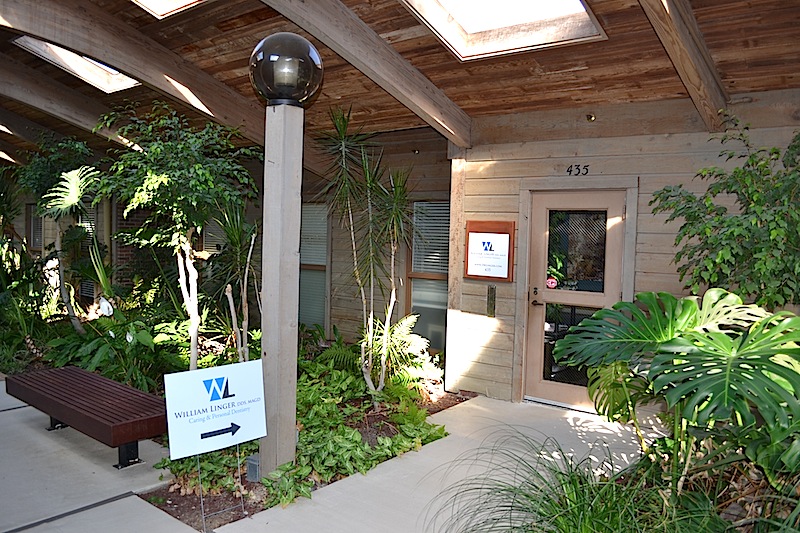 Creating a Healthy Smile in Charlotte
Your smile is one of the single-most recognizable attributes that each of us has. Our goal is to use our experience and dental technologies to maintain and/or repair your smile so you can lead a happy and healthy life.
Regular Dental Checkups
Twice each year, we have the honor of seeing all of our patients for their regular dental checkups. This is the most important part of maintaining your healthy smile. Professional cleaning, along with safe teeth xrays, help Dr. Linger and our dental professionals chart and track the health of your smile and teeth. If needed, we also safely and comfortably treat any cavities, cracked teeth or other minor dental issues.
Specialized Dental Services
Some of our patients seek the wisdom and experience of Dr. Linger to help them with specialized dental services like dental implants and Cosmetic Services, or advanced dental solutions like crowns, bridges, oral surgery and periodontal treatment.
Sedation Dentistry
Your visit to our dental office should be a comfortable experience. Dr. Linger has developed special methods in sedation dentistry for the fearful patient. He believes in helping fearful patients accomplish their goal of being healthy. He serves as a mentor for other dentists through the Dental Organization for Conscious Sedation.
Our Charlotte Dental Office Hours
Monday* 8:00am to 4:00pm*
Tuesday 7:00am to 4:00pm
Wednesday 9:00am to 5:00pm
Thursday 7:00am to 4:00pm
Friday* 7:00am to 4:00pm*
*We are closed on either Monday or Friday each week
Call us at 704-364-2510 or email us.