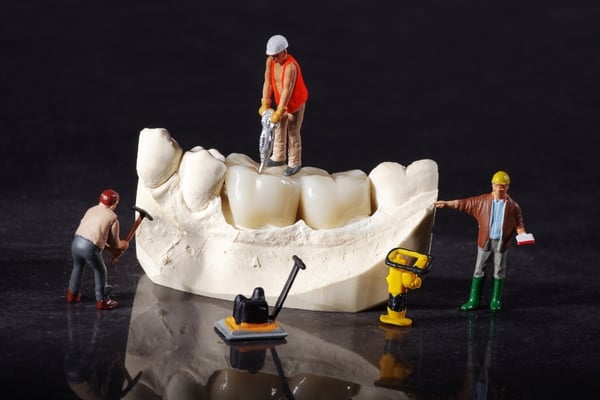 Many people that are looking for a good tooth replacement option consider implants. Dental implants can help to ensure that your missing tooth doesn't eventually cause you any bone loss. One type of dental implant that has become increasingly popular in recent years is the All On Four implants.
Many people who have gotten the implants say that they have changed their life for the better.

But, what exactly is it about the All On Four implants that make them such a great choice for so many people? In order to answer this question, let's take a more in-depth look at these innovative implants and find out just how they differ from other tooth replacement options.
It Prevents Bone Loss
When there are multiple teeth that need to be replaced, most people fight with the decision of using dentures or getting dental implants. With dentures, the artificial teeth sit on top of the gum line. Without the tooth in the jawline, the bone starts to get more brittle and eventually deteriorates.
With implants, however, the artificial tooth is implanted into the jawline, simulating a natural tooth and reducing the chances of bone loss by preserving the jaw structure.
How They Work
As the name suggests, All On Four implants allow you to have a full arch of artificial teeth by just using four different implants. The rear implants are usually placed at an angle and longer post are anchored in the front of the mouth.
Next, a full set of artificial teeth are added to the implants to give you a natural-looking smile. The implantation process can usually be completed in a few hours and you can walk out of the office with a new set of teeth on the same day as your surgery.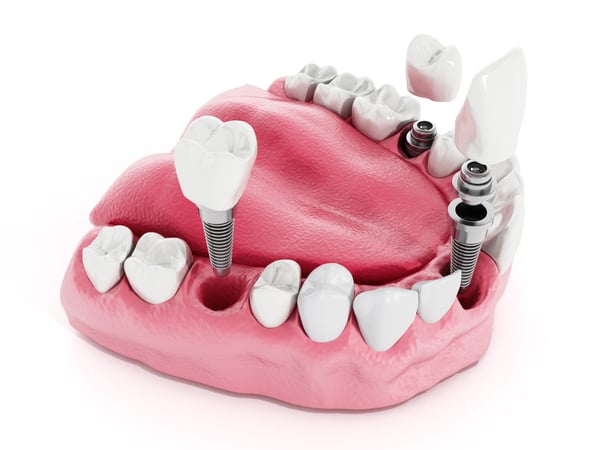 Fewer Implants and Quicker Healing Time
The fact that this procedure only uses four different implants means that in most cases, bone grafting is not usually necessary for this procedure. That means that healing time is usually a lot quicker than what it would ordinarily be for someone who is getting multiple teeth replaced individually.
How Many Procedures Have to be Performed?
In order to get the same results from a more traditional dental implant, you may have to get as many as 8 different implants inserted into your jaw.
If you have already experienced some bone loss from your missing teeth, as previously stated, this could mean that you would have to get a bone graft done before the implant can even be placed. Getting a full arch with traditional implants could mean multiple surgeries and appointments.
However, With the All On One implants, the process usually includes an initial consultation where X-rays, impressions, and measurements are taken. Then, you will be scheduled for your surgery where any teeth that need to be extracted are taken and the implants are inserted while you are under general anesthesia.
There will also be a few follow-up visits in order to ensure that your new implants are fitting properly. After about 6 months, your new implants should be completely healed and you can continue to enjoy your new smile.
Are Dentures the Only Options For People with Low Bone Density?
For years, people have been told that if they have too much bone loss in their jaw, then they were not a very good candidate for dental implants.
Thankfully, due to this new cutting-edge technology, now people who need to have a full arch of teeth replaced are able to do so without having to settle for dentures that could accidentally fall out.
If you think you may benefit from having a full arch replacement or you have any questions about the All On Four implants, then please contact us today. We would be happy to talk with you and help you find the best solution to whatever dental problem you may have.