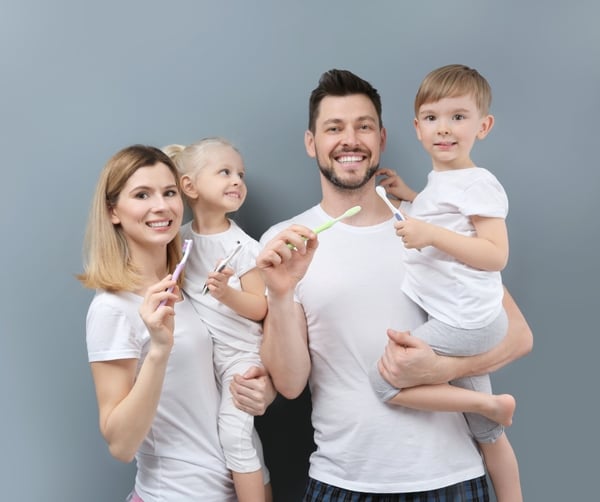 You are looking for a great dentist in Charlotte. Perhaps you've just moved into the area, or you've decided it is time to move on from your last dentist. Whatever the case, the search for the ideal dentist for you and/or your family is not one to be taken lightly.
According to wired.com, people tend to be much more loyal to their dentists than to their doctors. It can be a hassle to try dentist after dentist, wondering which one is best for you. Instead, you want to find a trustworthy, skilled dentist from the start.
Which means you'll want to do your research and pick a dentist who deserves your loyalty right from the get-go. Here are strategies you can use to find the best dentists in Charlotte:
1. Personal care
When you are searching for a new dentist, one of the most important factors is your relationship with your future dentist. According to the International Dental Journal, the dentist-patient relationship is an integral part of having a good dental experience, even more so than compared to other professions.
A caring, personal dentist will help you have a much more enjoyable dental experience.
So when you visit prospective dental offices, how do the people and the environment make you feel? Is the atmosphere clinical and cold, or comfortable and warm? Observe the way employees interact with each other—not just the dentist but dental assistants and hygienists. Does the dental office have patient comfort specialists or cheerful front office professionals? Does the dentist have many years of practice under his belt?
All of these factors play a role in your relationship with your future dentist.
2. Comprehensive services
Keeping up a healthy, beautiful smile involves many processes, from cleaning out cavities to providing porcelain veneers, and much more. Throughout your life, you and your loved ones will need to access a variety of dental services, possibly including gum recession treatment, Invisalign braces, etc.
So when you are choosing your dentist, make sure that you ask what services they provide. Ideally, you'd want a dentist skilled in multiple areas of dentistry, a one-stop shop where you can get all of your dental needs met without the hassle of traveling to multiple specialists scattered across the city.
3. Sedation dentistry
Dental phobia is a terrible condition that keeps some 5-8% of Americans from seeking dental care. But having adequate dental care is an important aspect of your overall health.
If you cringe at the thought of going to a dentist, you will want to look into dentists who offer sedation dentistry. Fear of dental procedures is a serious, legitimate issue, and dental care does not need to cause excessive anxiety and discomfort.
Sedation dentists use safe medications to help you relax during your procedure, and can help remove anxiety and fear. Check to see whether your prospective dentist offers several levels of sedation, from general anesthesia to moderate sedation, according to your needs.
Linger Dentistry
Here at William Linger Dentistry, we are a full-service dental practice in Charlotte located in one convenient and comfortable state-of-the-art dental facility. Each one of our staff, from Dr. Linger to our patient comfort specialists offer caring and personal patient care for every one of our clients.
Our goal is not only to help you maintain your oral health so that you have a healthy, beautiful smile, but also make the process as painless as possible.
With over 20 years of experience, second-generation dentist Dr. Linger offers a comprehensive array of dental services from general dentistry to cosmetic dentistry and implants https://www.drlinger.com/dental-implant-charlotte-nc. He is also trained in sedation dentistry, providing anxious patients with moderate sedation medications that relax patients and greatly reduce their fears of seeing the dentist.
If you are looking for your next dentist in Charlotte, we welcome you to come call or visit us anytime!