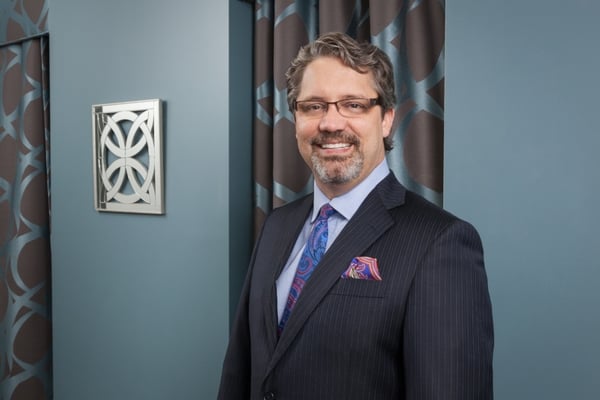 Aside from being known for NASCAR, the Queen City, Charlotte, North Carolina hosts a growing health care hub—in fact, one of every nine employees in Charlotte are working in health care or life sciences. That includes dentists. With over 180 dentists practicing in the area, you have a lot of choices to pick from. How do you find the dentist best suited for you?
Consider the Setting
At 297+ square miles with a population of over 800,000, Charlotte is certainly a big city. Some people, when picking dentists, simply go with the one located nearest to them. But picking a dentist that works well with you is more important than saving few minutes of travel time.
Of course, it's nice to have a dentist located nearby, but location is not the only important consideration when it comes to dental setting.
Consider the facilities that your dentist works in—are they comfortable, inviting, and warm? Does the dentist use state-of-the-art equipment and provide the highest quality services with that equipment? Is there a professional staff ready and willing to answer your questions and support your dental care? Do they know how to help clients who may suffer from dental fear and anxiety?
Consider the Services
Aside from general dental services such as fillings and tooth cleanings, can your prospective dentist offer other helpful services such as cosmetic procedures and implants?
Additionally, if you feel nervous at the idea of going to the dentist, you will need to find a dentist who has the skill to assuage your fears. Dental anxiety is one of the most common problems in dental care, and can lead to a decrease in your oral, and overall, health.
If that is the case for you, you may want to search for a specialist who is skilled at reducing client anxiety, for instance, a dentist who practices sedation dentistry.
Most importantly, it is best to find a dental practice that combines ALL of your needed services under one roof. There are many aspects to comprehensive dental care—at times you will need fillings and cleanings, but at different stages of life you may need cosmetic help or implants. Instead of running to multiple dentists for all of these different services, do your research ahead of time so that you can find one location that offers them all.
Having a dentist who offers all services in house, in one location will save you much hassle later on, and keep you from having to travel all over the city and beyond going from specialist to specialist.
Consider the Specialist
Last but not least, who is your prospective dentist? Is he or she someone with skill and experience, someone who has treated multiple patients over the years and developed a stellar reputation as well as advanced abilities?
A trustworthy, experienced dentist is worth his or her weight in gold. When you find the right dentist, you can rest easy, knowing that your dental care is in good hands.
About Linger Dentistry
Dr. William Linger, of William Linger, DDS, MAGD, is a second-generation dentist with over two decades' experience working with dental patients. He and his professional staff are skilled at helping anxious clients overcome their fear, offering sedation dentistry so that everyone who needs dental care is able to access it.
William Linger, DDS, MAGD Dentistry also offers a comprehensive array of dental services, from general services and cosmetic dentistry to dental implants as well. Best of all, all of these services are located in one charming, welcoming dental office, saving you time and travel.
If you are looking for an experienced, caring personal dentist with decades of experience who offers all the dental services you need in one, state-of-the-art location, be sure to contact us today!