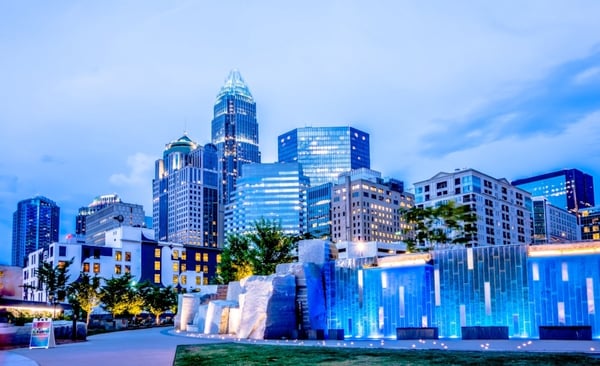 About 65 percent of Americans get regular dental care, although this number is considerably lower in some states. But sometimes people who do visit the dentist aren't careful in choosing the right one, so they become frustrated and may even stop getting any type of professional dental care. Are you looking for a dentist?
Here are six of the biggest blunders new patients make when shopping for a new dentist here in the Charlotte area and how our practice is an excellent choice for your next dentist.
Choosing a Dentist Based on Your Insurance.
Your insurance company may recommend a list of dentist who are "participating providers." This means they are under contract for the insurance company. You want a dentist who is focused on your needs, not your insurance company's. Nearly every dental plan will allow you to see a dentist who is not under contract with your insurance plan for the same or nearly the same coverage. The best dentists are not under contract with insurance companies.
Not Asking About Dental Services
Too often, new residents seeking a dentist in the Charlotte area fail to ask prospective dentists about the dental services they offer. For example, you may find a good general dentist but when you need a dental implant, you'll have to find a dental implant surgeon to do the job. Fortunately, Dr. Linger is the concierge Charlotte dentist offering a full range of complete dental services that are all under one roof for your convenience.
Not Asking for a Consultation
Never make a dental appointment or schedule any type of dental work before setting up a consultation with your dentist. Besides asking about the type of dental services they provide, ask about the anesthesia they use.
This is particularly important if you suffer from dental phobia. If you do, you're not alone as from five to eight percent of Americans avoid dentists because of fear. Ask if they offer anything that can help to make you feel more relaxed when having dental work, such as headphones, noise cancelling, advanced technology and other techniques.
Not Evaluating the Professionalism of the Dental Office and Staff
Assessing the professionalism of the dental office and staff is just as important as evaluating a dentist. Check the friendliness of the office staff, considering that rudeness can easily be a turnoff. Be sure the staff seems to get along and is respectful to not only the patients but to one another.
Ask about their policies, such as missed appointments and how much advance notice is needed for cancelling an appointment and if there are fees for not showing up for an appointment. Furthermore, ask if the office has emergency dentists for off-hours, how to reach them and how long it can take to get appointments.
Not Asking About a Dentist's Training, Clinical Experience and Specific Skills
Ask about a dentist's training and clinical experience, regarding any procedures you think you may need. Also, check with references. A dentist may be extremely capable in many areas but not very accomplished in other dental skills. For example, some dentists may not be that proficient at drilling teeth, which can lead to other problems. That's why it's important to ask your friends and neighbors about specific dental work they've had done.
Choosing a Dentist Because of Convenience and Proximity to Home or Work
Some people choose a dentist practice simply because of convenience and location. While it helps to have a dental practice that is near your home and/or workplace, it's not the main factor when deciding on a dentist. Even if you have to travel beyond your neighborhood and travel a slightly longer distance, your dental health should take top priority when it comes to selecting the best dental practice.
Other Considerations and Warnings
Rather than depending on billboard ads, commercials and the yellow pages, ask for references and check online reviews.
Make sure a dental office has the latest technologies, such as digital radiography, an operating microscope, and intraoral cameras that can reveal conditions in the mouth.
Don't choose a dentist because of the lowest price.
Your first concern should be making sure a dentist has the proper training, can provide the best preventive dental care and can treat advanced problems of decay and disease.
For all your dental needs, you can depend on the highest quality service from Charlotte dentist, Dr. William Linger. Our one-stop dental practice covers general dentistry, cosmetic dentistry, dental implants and sedation industry. Please contact us and learn more about our wide range of professional dental services.