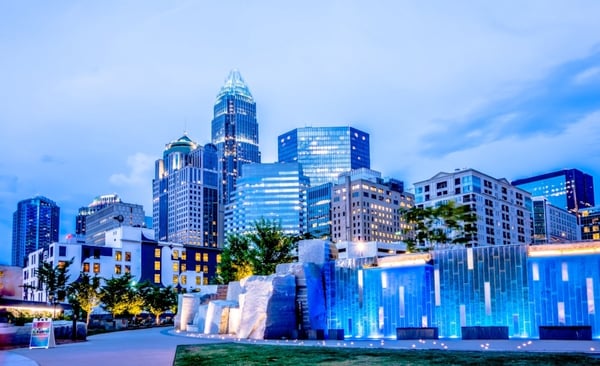 If it's been a while since your last dental check-up, then it's probably time to find a new dentist in Charlotte, NC. Whether you're new to the area, switching practitioners, or haven't been to the dentist in years, it's important to take care when choosing your new dentist.
An excellent dental team can make all the difference for your comfort and peace of mind—and will also offer you superior dental service. Before you start a relationship with a new dental practice, empower yourself by asking these questions
What is your experience?
There is no substitute for years of experience. Regardless of where a doctor went to school or how good a student they were, years of experience is the #1 most important thing in choosing a dentist. This is your dental health we're talking about, and it's important that you're partnering with the top practitioners available.
What are your credentials?
Have you ever noticed the letters after your dentist's name? Most of the time you'll only see DDS or DMD. However, there are two other important titles you should look for when selecting a dentist — FAGD and MAGD.
These stand for Fellow and Master of the Academy of General Dentistry, respectively, and each distinction has a specific set of requirements dentists must meet to achieve them. These include years of advanced training and education after dental school, as well as a certification exam equal in difficulty to board certification exams. Less than 2% of dentists have achieved the highest level Master of the Academy of General Dentistry.
What kinds of services do you offer?
Not all dental offices offer every kind of service. For example, many offices don't offer root canal treatments or treat patients with gum disease. So, you might have to see 3 or 4 different dentists to have all of your dental care. If you have children, many offices don't see children.
How do you make your clients feel comfortable?
Studies show that 80% of Americans feel some anxiety around dental procedures, while up to 14% of people have serious dread about going to the dentist. If you suffer from anxiety about dental procedures, then it's definitely worthwhile to ask your potential dentist what they do to make clients feel comfortable.
Do they prioritize compassionate and kind care? Do they make sure to communicate thoroughly about procedures? Some dentists offer sedation dentistry, which means that you can actually go through the dental procedure completely sedated, minimizing fear and anxiety.
Do your doctors and hygienists work with a dental microscope?
Using the surgical microscope is not considered the standard of care for endodontic (root canal) treatment, and is rapidly gaining use in other areas of dentistry. Less than 1% of general dentists are working through the dental microscope.
Innovations in technology make dental procedures safer, easier, less painful, and more accurate. If you're thinking about going to see a new dentist, you need to ask them questions about how they stay current with best practices in the field.
Do you offer financing?
Dental insurance doesn't cover major dental treatment, and most plans today cover very little of routine care. Ask what sort of financing options are available. Does the office offer a dental discount plan? How can they help you manage the cost of dentistry so that you can feel confident getting all the services you need?
What makes you special?
This open-ended question can reveal a surprising amount about a dental practice. Pay attention to the answer. Do they specialize in making patients feel safe and comfortable? Do they offer a faster recovery time for surgeries than most dental practitioners? A good dental team should be able to provide a quick and positive answer to this question, highlighting to you all the ways why this practice stands out from all the rest.