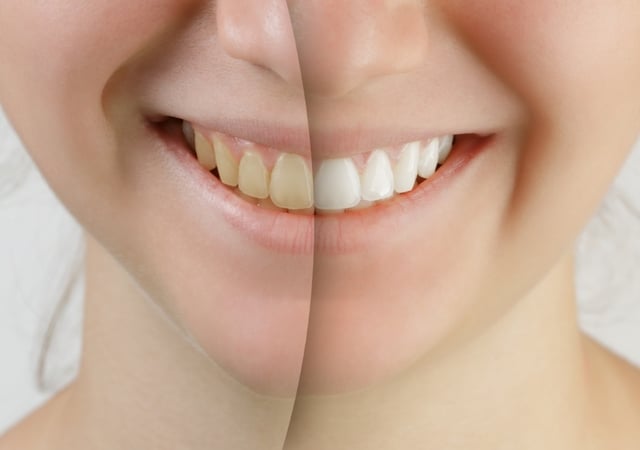 Thinking about getting cosmetic dentistry is always a personal choice, though it is often a professional one as well. Whether you're looking to excel at work with the benefit of a gleaming smile or look amazing for a special event, cosmetic dentistry is a great way to permanently brighten your smile.
However, before you choose shapes, colors, and procedures with your cosmetic dentist, it is vital that you get your teeth whitened first.
Most cosmetic dentists will recommend this step and a few will ask you to very seriously reconsider if you say no. What you need to understand is that this isn't upselling, it's asking you to think ahead to what you'll want in a few years.
The Color of Your Teeth
Teeth, even perfectly clean ones, are not perfectly white. To be fair, 'perfect' white is pretty hard to reach but most people's teeth are at least a little bit yellow and this is perfectly normal.
That said, the color of your teeth also determines the color of the additional elements in your mouth. If you get a bridge, for example, to fill a gap that your teeth haven't figured out yet, the cover of the bridge will match your teeth and they will do so exactly, right down to the shade.
The issue is that cosmetic tooth additions like bridges and veneers cannot be color-changed after they're in place, meaning that whitening doesn't work on them and you won't be able to change the color later on without a full reinstallation.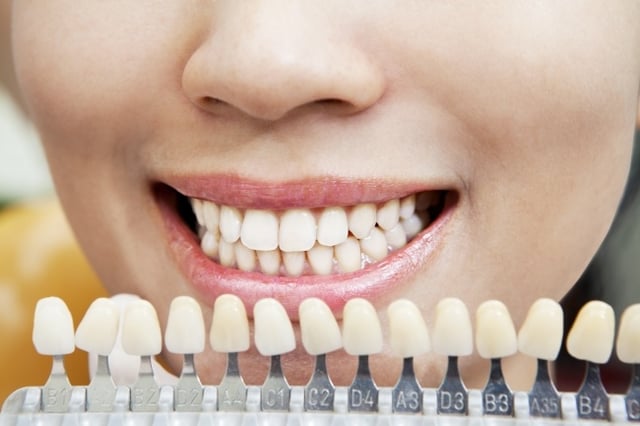 Choosing Your White Early
There are a lot of shades of white and if anyone knows about this spectrum, it's your cosmetic dentist. The only way to make sure veneers, bridges, and crowns look right once they're in place is to ensure that they are also the exact shade of color to match the mouth they're going into.
However, if you're going to want to get a tooth whitening later on, do not have your tooth color measured and catered to right away.
Instead, you want to pick the level of whiteness you're going for and then talk to your cosmetic dentist about what it will take to reach that level and then craft the cosmetic assets that will eventually go into your mouth.
Getting a Whitening Before Other Cosmetic Services
Whitening is generally considered the baseline of cosmetic dentistry and for many people, it's the start of realizing just what they are capable of doing with their teeth.
Depending on how yellowed your teeth are to start with and how responsive they are to the whitening treatments, you may want one to three sessions of whitening before committing to a color-match for the decorative porcelain tooth enhancements.
The whiter you can get your teeth before this moment, the better. This way, you can make sure that your veneers match your teeth at their best which will also serve as a motivation to keep your real teeth clean and white underneath as well.
If you have never had your teeth whitened before but are thinking seriously about cosmetic dentistry, we suggest you start with a simple whitening and talk to your dentist about escalation from there.
This way, you will already be one appointment ahead on cleaning and whitening. When you're finally ready to commit to something in porcelain like a crown or veneers, you'll be able to choose the brightest possible white for an impressively shining smile when you and your dentist are finished.
Work with your dentist to determine the right amount of white and move forward from there. For more information about teeth whitening or cosmetic dentistry, please contact us today.