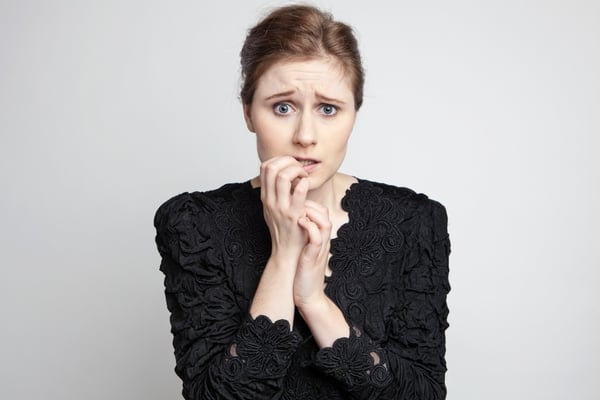 Some people are afraid to go to the dentist, especially if they have missing or cracked teeth and need a dental implant. People with severe dental phobia may avoid going to the dentist altogether, which means they have a higher chance of developing gum disease, tooth loss, and other health issues.
Neglecting your oral health can lead to very serious health problems such as diabetes, stroke and heart disease.
What is at the root of dental phobia?
There are many factors that can cause dental phobia or anxiety. Some of them include:
Lack of control
Fear of pain
Fear of needles
Anticipating high treatment costs
Previous bad dental experiences
Fear of not receiving adequate care
Unfriendly or unprofessional dental staff (poor bedside manner)
Post-traumatic stress disorders
What you can do to improve your next dentist experience
Feeling anxious and nervous about getting dental implants? Just follow some of the tips below before your next appointment. If you are more likely to stress out during the week due to work and other deadlines?
Try booking your dental appointment during the weekend or during the morning if it is possible so you're less likely to feel rushed. We also recommend that you avoid foods that are high in caffeine and sugar before your appointment since it may make you feel more jittery and nervous.
Try to arrive a few minutes early so you will have more time to calm down and get acclimated to the dental office. Next, use different breathing exercises and relaxation techniques.
When you're in the dental chair, focus on completely relaxing your body. Ask your dentist if they have aromatherapy, pillows or blankets to help you feel more calm. Use noise canceling headphones and listen to music during the procedure if your dentist approves.
If you will be awake during the procedure and need to more of a distraction, ask your dentist if you can watch a video while you are receiving treatment.
How to address your dental fears and anxiety once and for all
Although our previous suggestions will help you get through your procedure, the best way to address your dental fears is to get to the root of the problem once and for all. Education is one of the best tools to ease your fears.
Ask your dentist about dental implants and check to see if they have any pamphlets they can give you to read. You can also read scientific journals, look up informational blogs online or watch educational videos. The more you understand what you're about to experience, the more likely you will be able to relax since you will know exactly what to expect. You may also have more realistic expectations about the procedure once you educate yourself.
Choose an experienced dentist for your dental implants
One way you can feel more confident about the procedure and less anxious is to select a dentist who is very experienced in implant dentistry.
Tell your dentist about your fears and anxieties beforehand so they can address them and be more mindful during the procedure. They should also carefully explain what will happen during the treatment and discuss potential medications if you experience pain afterward.
Please contact us today to schedule a free consultation and learn more about our North Carolina cosmetic dentistry. Dr. William Linger, DDS, MAGD understands how important it is to adapt your treatment according to your specific needs. Our team will communicate with you every step of the way and do everything possible to make you feel comfortable during your visit with us. We have one of the most comfortable and efficient implant dental offices in Charlotte, North Carolina.